Get the Linen look for less
Kate Butler
Natural fabrics like linen are highly regarded for their strength, breathability and eco-friendly fibres. But, embracing this trend can put you out of pocket hundreds, if not thousands of dollars. By its very nature, linen exudes effortless style. It's no lie there is a huge demand for a "linen-look" fabrics that incorporate many of the attributes we love about Linen but doesn't come with the heavy price tag. We have decided to show you how to get the linen look in your home without breaking the budget. Read more below!
Linen works best in an interior design scheme where a relaxed look is emphasised. Nearly anyone can benefit from adding linen into an interior design scheme – puddled on the floor with oversized curtains or thrown over a bed, the choice is yours. However, one of the easiest ways to embrace the Artisan Linen trend is to update your soft window furnishings by installing linen-look curtains.
Our Monaco Sheer Eyelet is a beautiful linen look curtain which comes in a fantastic selection of 3 matte-based colours that will enhance any décor and will work with every home interior. Monaco is designed to create an organic and relaxed look and is available in 3 different sizes. The fabric is made out of 100% Polyester which makes light yet strong, and well suited to homes with children and pets.
Starting from just $79.95!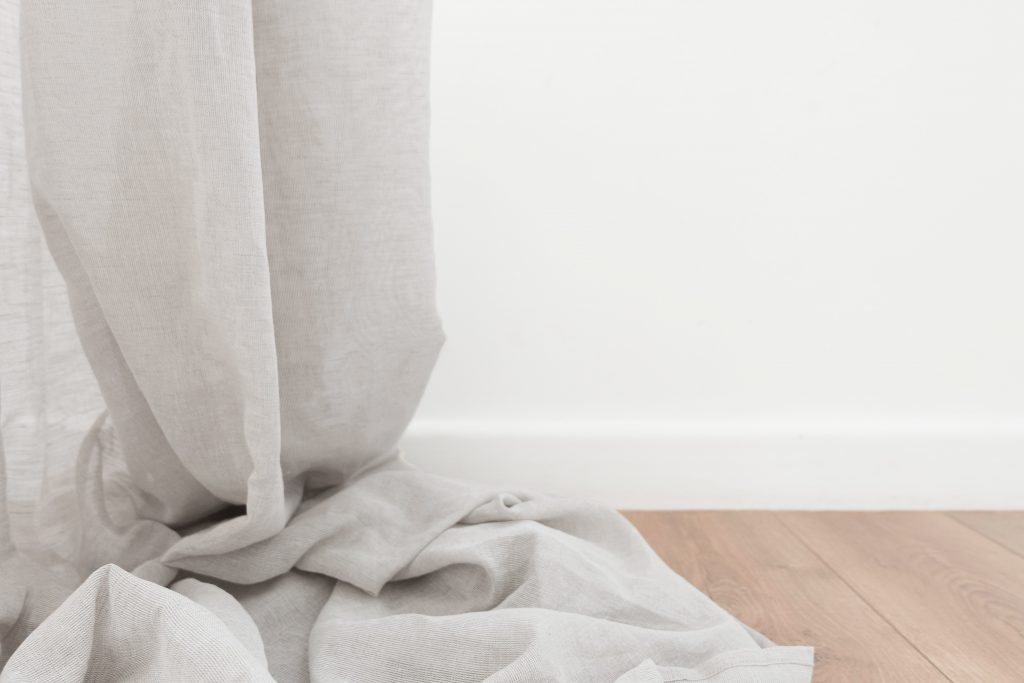 On the other hand, if you are after a linen-look blockout curtain, our Harris Blockout curtains is a sophisticated melange of yarn which creates a timeless, discreet and high-end interior. Harris replicates the look of a traditional blockout linen curtain without breaking the bank. Not only do you get all the benefits of a regular blockout curtain, but you also get the artisan interior look and feel.
Starting from just $53!