Doing our bit for sustainability
Kate Butler
As governments and businesses and citizens grabble for any kind of positive outcomes from the chaos from the fallout of Covid-19, one thing rises to the surface perhaps unexpectedly. The virus has drawn attention to environmental issues, and the realness of our climate crisis has truly hit home. A force for good looks at evolving aims of aesthetics of environmentally ethical lifestyles, our individual actions can influence the global narrative of change, as we face the realities and the responsibilities associated with climate change. Our team feels the weight of the responsibility too and so, we work towards a future that encourages us to adapt and be innovative and to live with less pollution and waste in ways that are less damaging to the planet.
It is no lie that every ecommerce delivery process has a carbon footprint. Carbon dioxide is the biggest driver of climate change and has devastating environmental and health effects. Here at That Home Feel, instead of trying to hide what we do, we embrace how we can make a different, small, medium or large – it all makes a difference.
Here are just a few ways we incorporate more sustainable actions at That Home Feel, and thus, pass the 'good-doing' and savings onto you – our customers. Read more below.
Ethical Sourcing
We are proud to say that our Langton, Harris and Haven ranges are all accredited by Oekotex. We understand these initial steps are only small, however, That Home Feel as a company are committed to progressively ensuring we invest in innovating with new recycled fabrics and ethically sourced materials.
Ethical Packaging
We are consistently innovating with recycled packaging. Our curtain products are shipped using recycled PET individual bags and all our readymade blind products are shipped in recycled cardboard tubes opposed to plastic packaging.
Not only this, but you may notice that when you purchase from us, you wont receive lots of packaging extras like unnecessary promotion flyers and installation booklets. We choose to only include the most necessary things you need to have a great experience with your product. Each product you order with That Home Feel will get a simple installation card with a quick QR code that you can scan and be taken straight to our "How To Measure and Install" videos. We do this too not only reduce our carbon footprint on the environment, but to minimise the cost of the overall product, and thus pass those savings onto you instead.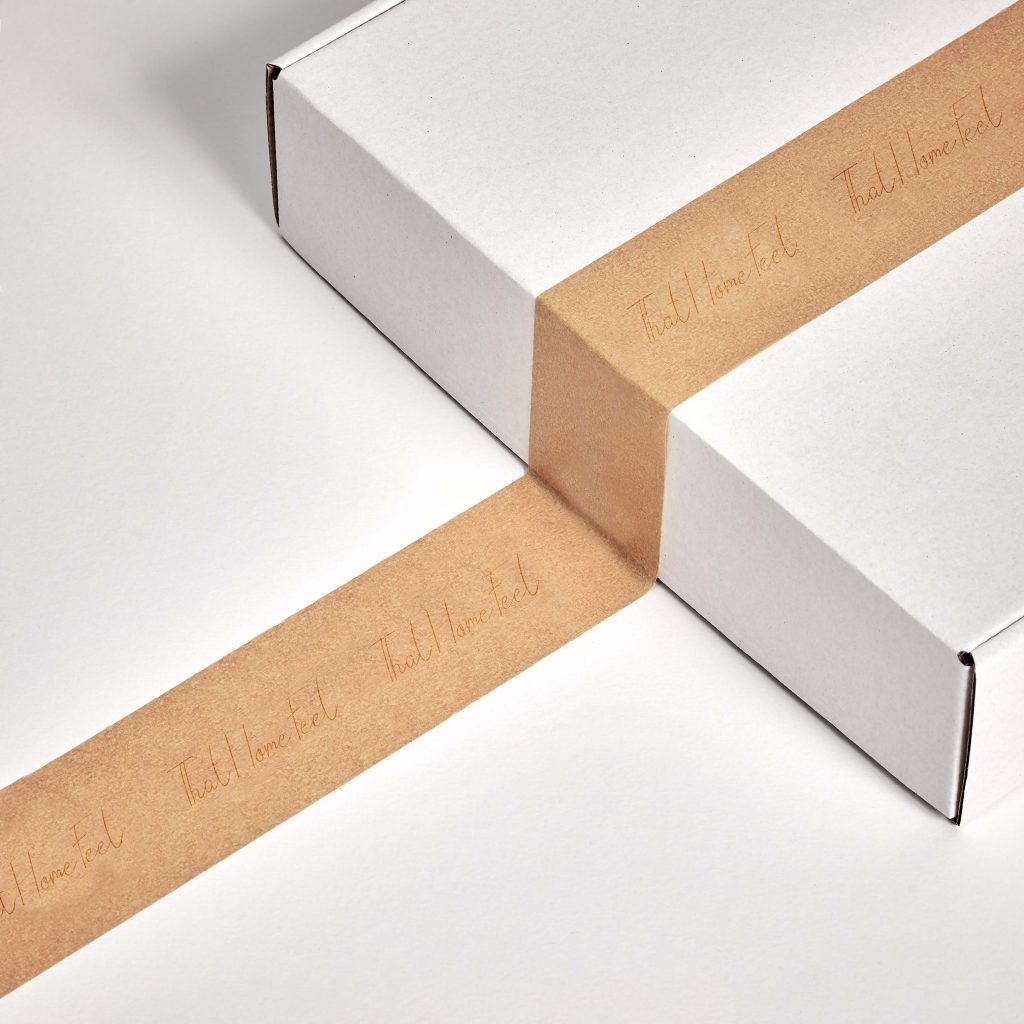 Carbon Neutral Shipping
For deliveries booked on That Home Feel, our provider measures how much carbon is generated by our courier partners from the moment a parcel is picked up to when it is delivered. Based on this calculation, carbon offsets are purchased to support projects that prevent and reduce greenhouse gas emissions by the same amount to achieve net zero emissions overall. The offset projects we invest in, here at That Home Feel, also deliver economic, community and social benefits.